On 31th Dec 2009, My sister's bf brought us (4 people, me, my sister, him and a female friend) go to Queensbay see concert and count down for new year.

He drove his MyV reach my house at 8.20p.m and we went long way to get Queensbay Mall at 8.35p.m. Then we went to Chicken Rice Shop to eat... two of her didn't eat. Only I and him eat the food. LOL.

After finish eating, we direct to see the concert. Below is the pictures and video about the concert:




Above video shows we were counting down 20 Sec for New Year!


Above video shows The Fire Works after finish count down 20 second! We standing there see the 15 minutes fire works! Wow!


Above video shows Tank is singing on the stage.


Above video shows each of the singers on the stage make a wish for coming year 2010.

After finish watching concert, we went to eat breakfast at 2p.m... omg. Then he fetch the female friend go home 1st, then baru fetch I and my sister go home.
I wondering why Queensbay Mall so big but none of them is wearing big headset? Only me 1 people is wearing there. They keep looking at me like... omg~ alien~ weirdo~ Below picture show how I wear this big headset to QBM, I listen to mp3 all the ways when walking. And I take down the headset, hang it on my neck when I am not listening. It is normal, don't know why Penang people feel it is abnormal @.@
Before I go to QBM, I went to Komtar buy two badges, 1st badge is blogspot, and 2nd badge is plurk. I plan to buy facebook and friendster badge too. haha. Below picture shows the plurk badge I have: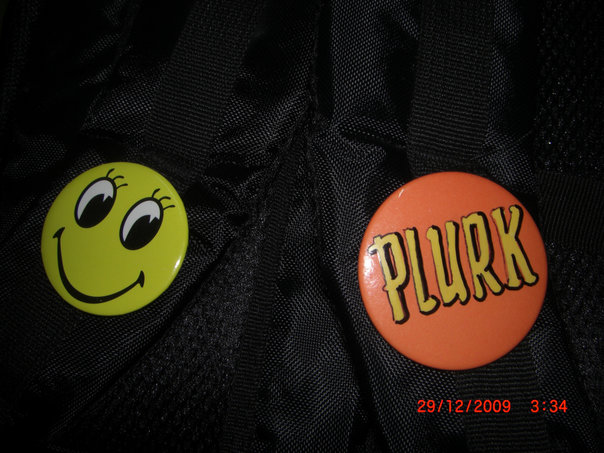 Posted by Zac1987 on 03 January, 2010